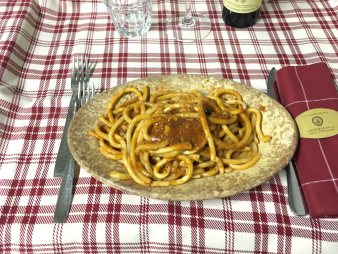 The quality and genuineness of the products typical local for the preparation of traditional recipes of this menu, they have always been our attentive daily commitment. The management family of Olga and Virgilio with the help of their children Enrico e Gabriele, Laura guarantee it.
The menu offers a vast selection to cover all the needs of the his guests, from typical local cuisine, to Tuscan cuisine, to pizza cooked in a wood oven. The menus for groups are an excellent solution that puts so many guests agree, from the most different tastes.
The choice of wines is vast, ranging from precious "labels", to cheaper wines, but no less noble than others.